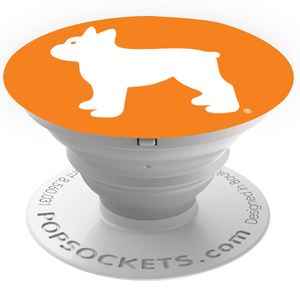 Luke Pop Socket
A PopSocket® sticks flat to the back of your phone, tablet, ipad or case with its rinsable, repositionable gel. Once extended, the PopSocket® becomes a media stand for your device, a photo or texting grip, or lower it for a video chat. The back of anyone's phone is prime "real estate" for any promotion, and the best part is that PopSockets® can be used on any brand of phone.
everyone loves a Pop Socket
Got this for my daughter for shameless marketing and advertising. She loves it
Love this!
So adorable, works perfectly and is so eye-catching! Thank you!