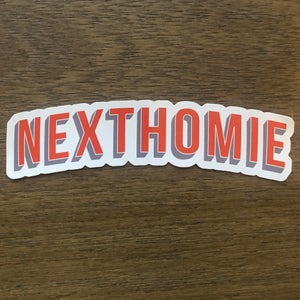 NextHomie Window Cling- Block Letter
These NextHomie arched decals are a fast and easy way to promote your NextHomie pride.
These window clings are perfect for your car, fridge door at your Open House or the front window of your listings! 
These are designed to firmly hold to any glass surface without using adhesive.